Product Use Cases
Shipyard AI is a multi-user, "web" enabled application (limited by roles and rights) that uses an optimization-based automated capacity planner to create and publish laydown maps and a schedule indicating where items are to be located over time.
Shipyard AI provides shipyards with unrivaled flexibility and planning capability, enabling management and key stakeholders to visualize multiple production scenarios, analyze potential results and optimize decision making. Benefits and features include:
Maximize Throughput to Improve Bottom Line Results
Automated Foot-Printing
Built-In, Optimization-Based Decision Making
Extensive Map Editor - Automated Data Updates
Dynamic Continuous Capacity Planning
Intuitive Multi-User Distributed Environment
Direct Interactive Access Through Mobile Devices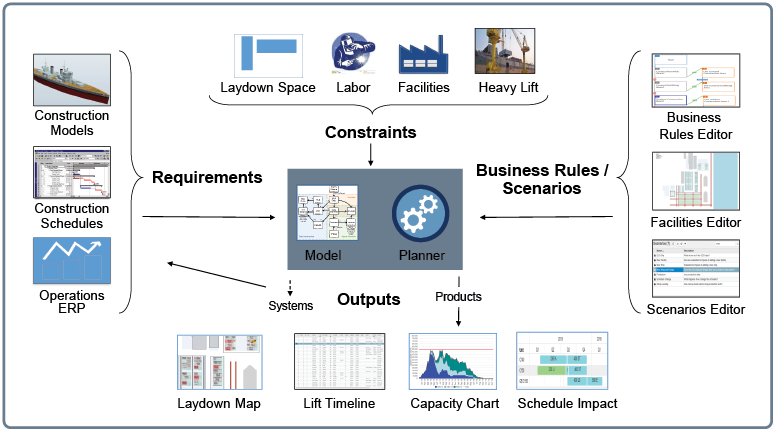 ---
ProModel Optimization Suite software provides an extremely powerful simulation environment that provides ship builders the ability to optimize their existing processes to meet increases in demand or improve their bottom line performance. ProModel's advanced technology allows for the construction of a virtual yard that captures the behaviors of production equipment, cells, welding lines or actual vessel assembly. The virtual model then enable the organization to run multiple "what if "scenarios, optimizing their operations and production capabilities.
Typical applications include:
Welding line validation and optimization

Pipe Shop Modeling and process improvement

Unit construction and erection optimization

Capital Equipment Justification and Validation

Supply Chain design and testing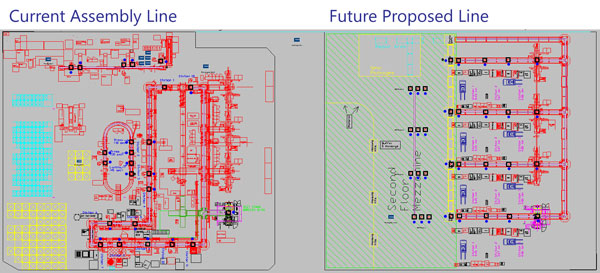 ---
Process Simulator Professional is an application that allows you to quickly transform static flowcharts, VSMs and workflow diagrams into dynamic simulation models that address your organizations analysis and analytic needs. This powerful DES tool is a direct bolt on to existing Visio installations and does not require extensive training and programing expertise. PCS Pro allows you to seamlessly create and run simulation models inside a Visio environment with little to no additional effort and capture work content already created by your organization. It is a simple, predictive, productivity improvement tool that has the potential to increase the results achieved by your shipyard.
Typical applications include:
Support and validation of Lean Six Sigma Initiatives

Enablement of continuous process improvement programs

Optimize shipyard work flows increasing throughput by eliminating bottle necks.

Capture office processes and evaluate improvement ideas

Rapidly create and support PI teams and achieve rapid ROIs on starter projects at minimal risk to the organization.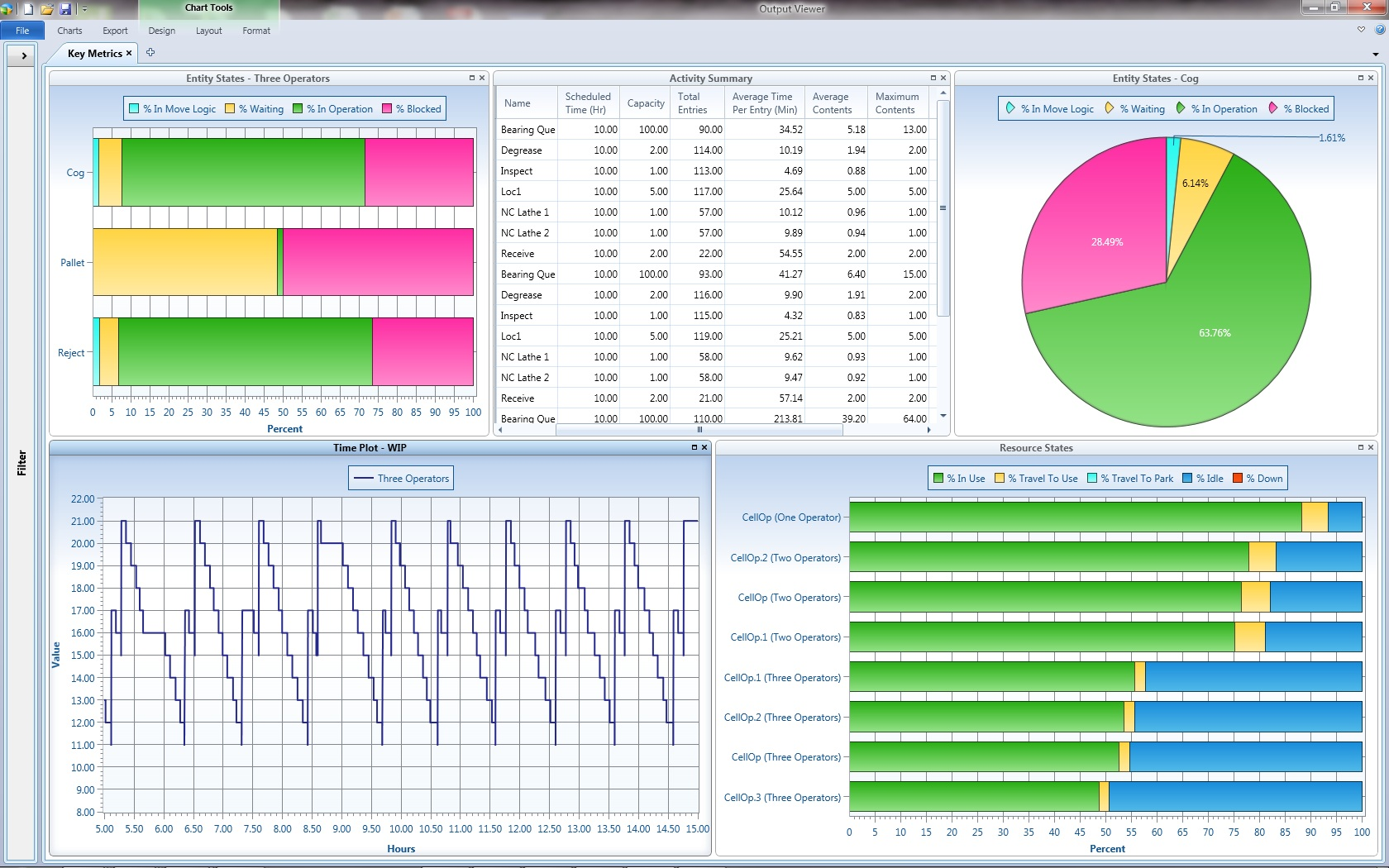 View dynamic model output metrics and run "What-Ifs" in Visio.